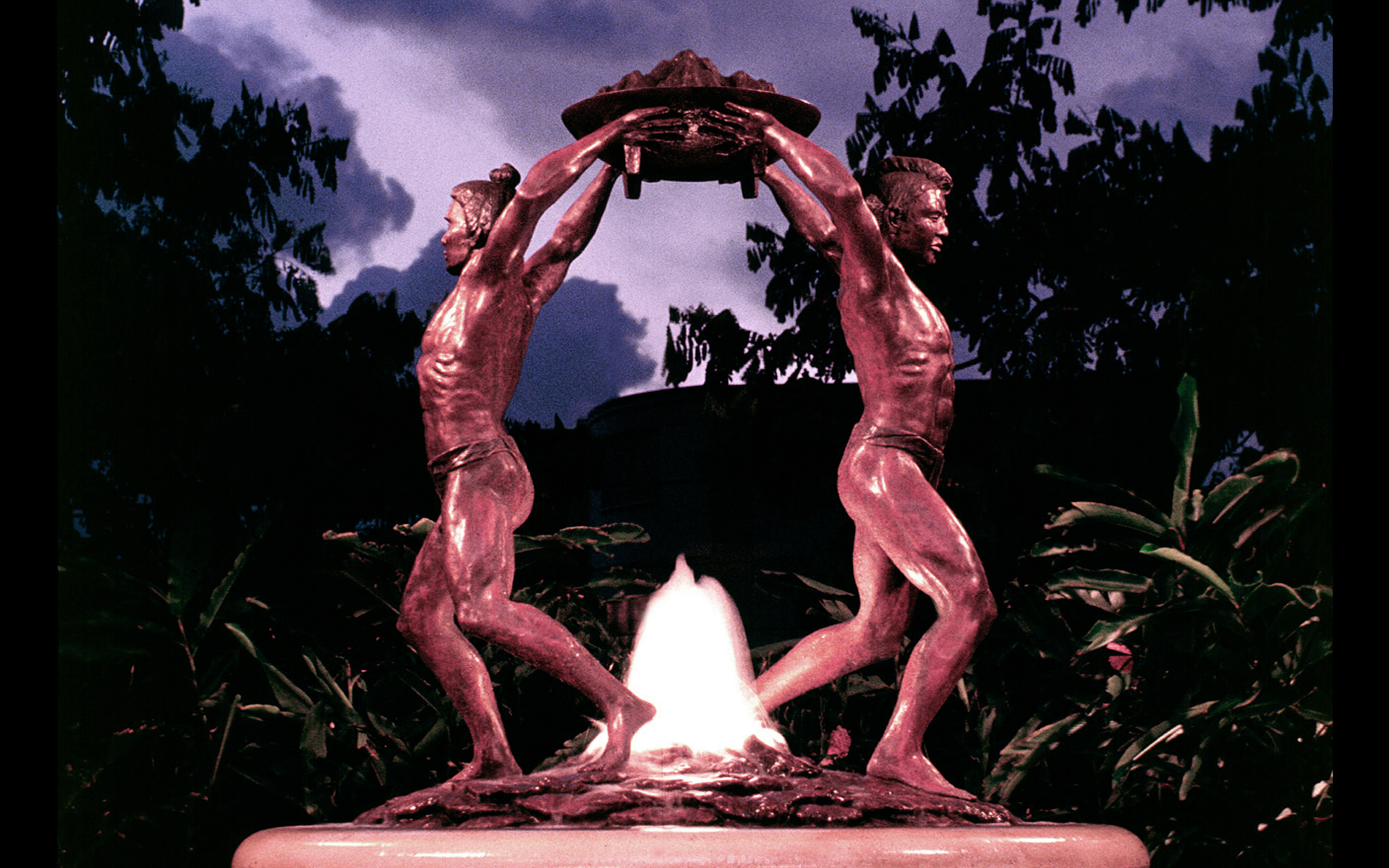 14' x 7' x 7' in bronze and cast stone

A cycle of elements framed by the arching bodies of two Hawaiian warriors. Supported by the Earth, their backs encircle the element of Air, the elements of Light and Water springing forth between them. In their hands is held a ceremonial Ava bowl holding the islands symbolizing the Aina. With respect and care of these elements, Man becomes an integral part of this harmonious and life giving cycle.
Commissioned by Haseko Hawaii Inc. for the Courtyards at Punahou in Honolulu, Hawaii.
Completed December 1992.